Masonry Workers and Mesothelioma
If you fall into the category of masonry workers and mesothelioma has affected your life, you might be able to receive compensation. According to the U.S. Bureau of Labor Statistics, nearly 300,000 people today make their living as masonry workers. Masonry workers help build, remodel, rehabilitate, or tear down structures and infrastructure. Hundreds of thousands more worked as members of this trade in the last century. Masonry workers were crucial players in construction projects dating back thousands of years.
Masons work with materials such as:
bricks
concrete blocks
natural stones
stones found in quarries
mortar
cement
and grout.
You might have a claim if you have experienced asbestos exposure and have been diagnosed with mesothelioma. Contact Class Action 101 today to file a claim.
Masonry Workers and Asbestos Exposure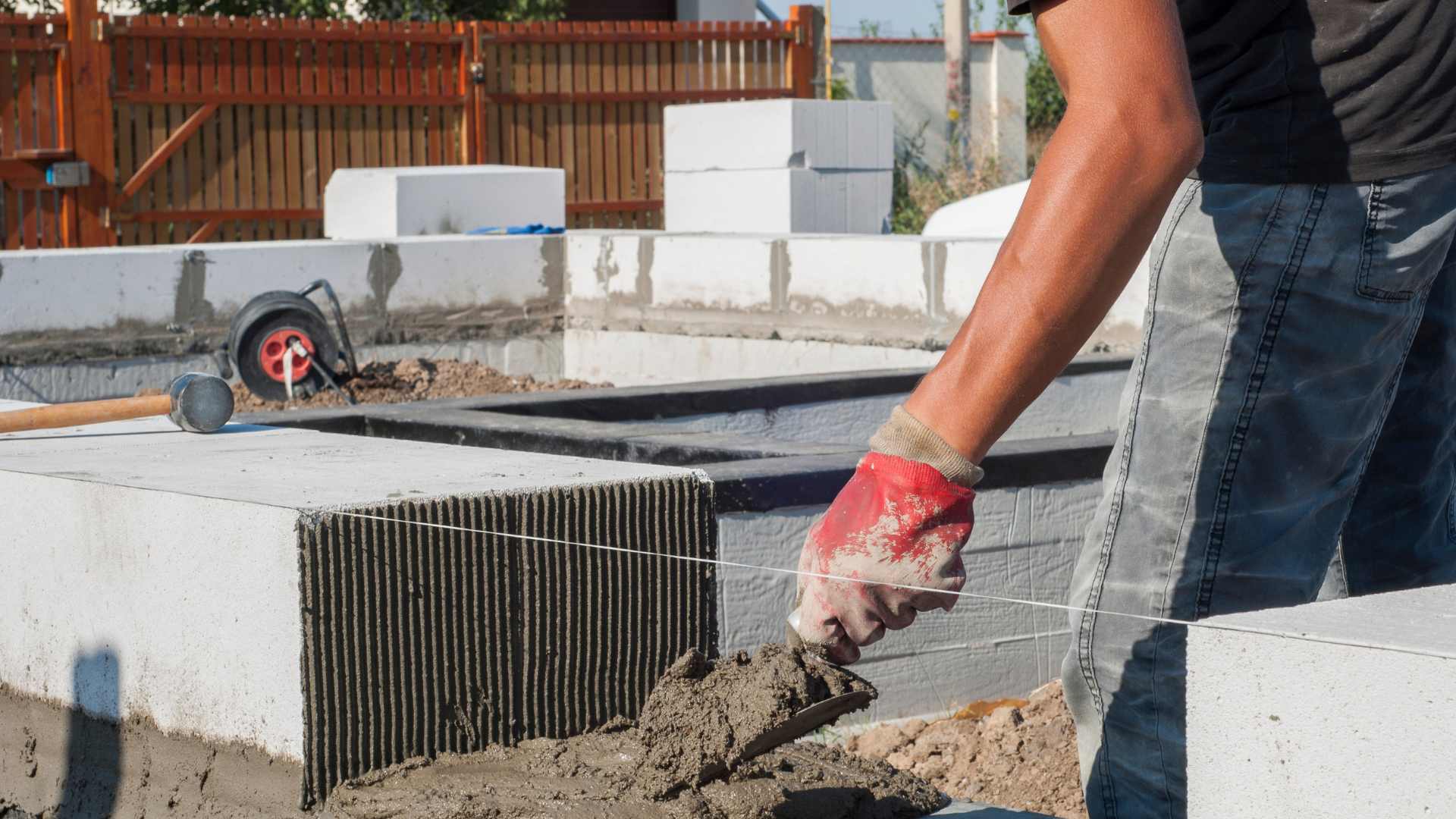 We now know that masonry workers handled materials full of asbestos between the 1920s and 1980s. Asbestos was routinely added during manufacture to improve the performance of those materials during and after installation. For example, asbestos-supplemented bricks prevented fireplaces from crumbling after prolonged flame exposure and extreme heat. But there was a problem with asbestos; it was dangerous to human health.
When disturbed, the asbestos could break away from the bricks and stones and float into the air as microfine particles. Asbestos particles are so small and light that they can't be seen with the naked eye and can easily be inhaled and ingested.
Masonry workers were constantly exposed to asbestos, without protection from breathing in asbestos particles. Once inside the body, the body cannot remove the asbestos particles. The particles will stay in the body for decades. Decades later, when symptoms arise, masonry workers will get a diagnosis. Diagnoses are often:
asbestos lung cancer
asbestosis
mesothelioma
or some other forms of asbestos-related illness.
While not every masonry worker exposed to asbestos develops these diseases, many do. Unfortunately, masonry workers didn't use PPE (personal protection equipment) when asbestos was in the materials they were handling.
Are Masonry Workers Still Exposed to Asbestos?
To this day, some masonry workers might still be exposed to the material. Whenever masons go in to remodel, refit, or demolish a place built before the 1990s, they often find asbestos in the stonework and other building materials.
Who Qualifies As A Masonry Worker?
According to the U.S. Bureau of Labor Statistics definition, a masonry worker is anyone who works with bricks, concrete and concrete blocks, and stones that are either natural or artificial. The U.S. Department of Labor divides masonry workers into four specialty areas.
Tasks typically performed by masonry workers include:
Breaking or cutting materials to the required size
Mixing mortar or grout
Cleaning and polishing masonry surfaces with hand tools or power tools
Filling expansion joints with caulking materials
Brick Masons
Bricklayers and block masons focus on building, repairing, and maintaining any brick structures. They use brick, terra cotta, precast masonry panels, and concrete blocks to build walls, fireplaces, and systems. Other brick masons focus exclusively on cleaning and caulking brickwork that needs repair or building barriers against extreme heat- these are called refractory masons.
Cement Masons
Cement masons focus on pouring, spreading, finishing concrete, and making things out of concrete. These can include making concrete beams, columns, and panels and even giving concrete surfaces a splash of color. Cement masons also use cement for sidewalks, streets, and foundations.
Stonemasons
Anything involving natural or artificial stonework is the domain of the stone masons. They build stone walls, floors, and exteriors out of stonework. These include natural stones such as marble, granite, slate, and limestone. Additionally, artificial stone made of concrete, marble, or other materials is common.
Terrazzo Masons
For floors that are highly ornamental and decorative, the terrazzo masons come to complete the job. They help pour and finish the walkways, floors, and patios to ensure they are well done and ground to perfection with state-of-the-art grinders.
Masonry Workers And Asbestos Exposure
Before the 1980s, masonry workers constantly came into contact with asbestos due to its high use. Masons could not escape asbestos when added to bricks, mortar, cement, grout, and other materials. Adding asbestos to bricks made them lighter, stronger, last longer, look better, and block heat or cold (asbestos also made bricks capable of withstanding flames—this was especially important for those used in chimneys, boilers, and furnaces).
When added to mortar and cement, asbestos made it easier to lay and, after curing, delivered all-around superior performance. When asbestos is not disturbed, it can be safe and pose little danger to masonry workers. However, when asbestos doesn't stay put, it can become air born and inhaled. Asbestos particles will separate from their material whenever that material is disturbed.
Disturbing materials can take several forms, including cutting the bricks to size, breaking unneeded bricks during demolition, and otherwise impacting the bricks during work. Asbestos is released if you scrape the brick, drill it, polish it, or tap it. Likewise, the asbestos inside is released whenever the bricks are disturbed and enter the air.
However, repeat exposure to asbestos is not the only way to develop mesothelioma or other diseases. Sometimes, all it takes to trigger those diseases is a single encounter with asbestos and a small number of particles. For asbestos, even one exposure time was often enough to get diseases such as mesothelioma. The tiny particles from one quick inhale of asbestos-contaminated air are enough to cause illnesses.
Masonry Workers And Asbestos Exposure From Building Materials
Asbestos-making companies knew the dangers of asbestos exposure to the companies that made asbestos products. They knew about the health risks asbestos represented long before a public outcry in the 1960s called for an end to asbestos usage. Only in the 1970s did manufacturers begin seriously listening to those voices and curtailing the practice of adding asbestos to products.
Masonry workers also sometimes came into contact with asbestos-containing construction materials used by other trades for their specialized activities.
These non-masonry building materials include:
Drywall
Insulation
Ceiling and floor tiles
Roofing systems
Electrical systems
Water and sewage pipes
Asbestos was added to these building materials to make them less susceptible to damage. A benefit that manufacturers found to adding asbestos as it also reduces the weight of the product. That made materials like drywall easier to carry and install. Lighter-weight materials were also less expensive to ship from factory to distributor and from seller to buyer, which meant those in the chain of commerce could expect to earn a better profit on each unit out the door. Another benefit of asbestos was it made installed construction materials more noise absorbent and less conductive to heat and cold. And, of course, asbestos inside any product significantly boosted its chances of surviving an accidental fire.
However, building materials picked up straight from the seller are going to need to be able to fit into an ongoing construction. Therefore, they require being sanded, hammered, sawed, drilled into, and cut up. However, materials with asbestos in them released tiny particles into the air. Masonry workers then inhaled and ingested asbestos particles. Inhaling asbestos causes you to consume the particles affecting the lungs and the entire body. These particles in the body can cause mesothelioma and other asbestos-related diseases.
Masonry Workers And Asbestos Exposure From Power Tools
Power tools have long been the companion of masonry workers. The power hammers, diamond-blade saws, grinders, and specialized drills raise dust clouds. In the past, when asbestos was present in bricks and stones, those dust clouds were usually rife with danger for masonry workers. Not only that, but the tools themselves could be sources of airborne asbestos. For example, with instruments made before the 1980s, asbestos was often packed inside motor housings so that the high heat generated by the motor would not damage other components and would not burn the operator. Now, the asbestos inside the inner workings of the power tool typically remains within the confines of the tool. However, the motor of the tools opens on occasion to repair the instrument and inspect it. As a result, asbestos is launched into the air when the inner parts are disturbed (which they often are).
Even though it took a very long time, days even, for asbestos to hit the ground, there was no guarantee it would stay there. So then the risk of the asbestos being swallowed or inhaled was vastly increased. Then the particles would get inside the lungs, causing mesothelioma, lung cancer, and other asbestos-related diseases.
Masonry Workers' Rights To Compensation After Asbestos Exposure
Thankfully, if you or a loved one is fighting against an asbestos-caused disease that can be traced back to a specific job site, you might be entitled to compensation. This is because the companies knowingly manufactured products that contain and use asbestos have been sued before and paid large sums of money to people harmed by their actions.
Courts have forced these companies to pay compensation for mesothelioma, asbestosis, and asbestos lung cancer. In addition to the cost of treatment, the courts have forced the companies to pay masonry workers injured by asbestos sums to cover the income lost whenever they became disabled and unable to work due to the disease.
To claim your compensation, you need to file a lawsuit against the companies that caused your asbestos exposure, and then one of two things will happen. First, they will attempt to fight the charges in court or focus on settling out of court.
If you have found that the company you are trying to sue has filed for bankruptcy protection and technically can't sue them, you can still seek the compensation you deserve. While they are immune to lawsuits, they have had to set up asbestos trust funds to give money to people who were probably injured by their products, so you can still get compensation for your pain. Contact us today to get started on your claim.
Other Industries with a Higher Risk of Cancer Diagnosis