The construction industry is one of the world's most prominent and profitable industries. But, unfortunately, like any other industry, there are bound to be harmful substances that threaten those who come into contact with them. One such chemical compound is paint thinner. Paint thinner is a petroleum-based liquid that is a diluent for paints and stains. It can be found in most hardware stores, homes, car shops, and many trade jobs.
What Illnesses Can Long Exposure to Paint Thinners Cause?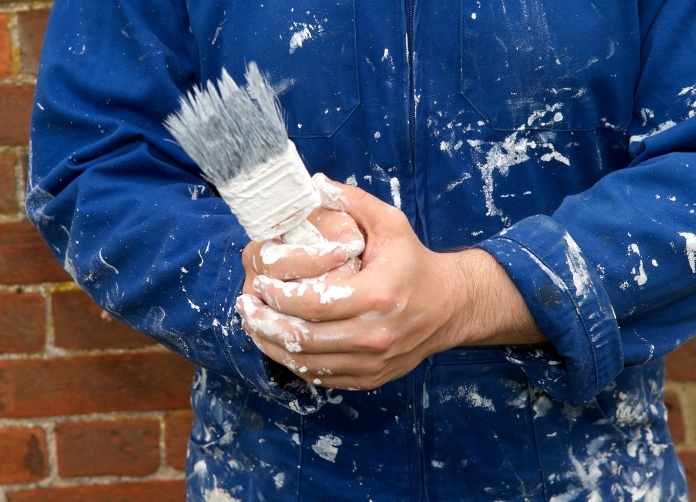 Benzene, a known carcinogenic, is in paints and paint thinners. Benzene is also in sunscreen, paints, and other products. If you have been exposed to pain thinners or anything with benzene for an extended time, you may be eligible for compensation. Reach out today.
1. Lymphoma
Can paint thinner cause lymphoma? Yes, it has benzene, which is known to cause cancer. Specific forms of paint thinner, such as mineral spirits and charcoal thinners, are known to cause malignant lymphoma. The lymphatic system is a system of blood vessels and organs in the body that produce lymphocytes, cells that fight infections. These lymphocytes also have lymphokines, substances that affect the immune system. The lymphoma caused by paint thinner is a type of non-Hodgkin's lymphoma. Paint thinner lymphoma cannot be cured but can be treated with chemotherapy and radiation therapy. Diagnosis is made by conducting a physical examination, X-rays, and a bone marrow biopsy. Treatment costs are usually high, as chemotherapy and radiation therapy can be expensive. Your attorney can help you obtain financial compensation to help offset the costs.
2. Central Nervous System Irritation
Excessive exposure to paint and paint thinners can lead to chronic systemic inflammation and numerous problems. These problems can be:
chronic fatigue
depression
anxiety
irritability.
Overexposure to paint thinner can also permanently damage the brain and central nervous system. The damage can cause:
prolonged dizziness
blindness
headaches
seizures
and even paralysis.
Extreme exposure can lead to social withdrawal, dementia, and even death. Brain tissue damage is irreversible. Therefore, prompt medical attention is paramount.
3. Damage to The Kidney and Liver
Mild to moderate exposure to paint thinner can lead to kidney damage and liver failure. This is because aliphatic and aromatic hydrocarbons produced by the liver act as toxins to the kidneys if the body's natural enzymes do not destroy them. The damage can cause protein buildup in the blood, leading to kidney failure. Long-term exposure to paint thinner can lead to fatty liver or Steatosis, a condition in which fat collects in the liver and eventually causes permanent damage to this vital organ. This can lead to liver failure.
4. Damage to The Respiratory System
Solvents such as paint thinner dissolve chemicals and other substances. The body cannot filter out these dissolved substances like other substances. When paint thinner enters the lungs and is not filtered, it can damage them. Damage to the lungs can lead to abnormal tissue growth, which can cause chronic respiratory infections, asthma, and chest pain.
How to Prevent The Dangers of Paint Thinner Exposure
As with most dangerous chemicals, the best way to prevent harm is to avoid using them altogether. While many uses of paint thinners can be avoided in favor of a safer alternative, there are times when only paint thinners will do. In preparation for these times, it is essential to have safety precautions in place. First, wear protective clothing that covers your head, arms, and legs. Start with a long-sleeved shirt, long pants, full shoes, and a hat to protect your head and face. Always wear protective eyewear that shields your eyes from splatters. Finally, use gloves to protect your hands from skin contact. While not foolproof, these precautions can reduce exposure.
What To Do If You Have Been Exposed To Paint Thinner
Regular testing can identify the symptoms of paint thinner exposure. Exposure may cause dizziness, headache, fatigue, and nausea. Patients should seek medical attention immediately if these symptoms are present. In addition, you may experience an irregular heartbeat, chest pain, shortness of breath, and mental changes. After a doctor has diagnosed paint thinner poisoning, a treatment plan for long-term recovery can be discussed. You can contact an attorney to discuss the benefits of obtaining a claim.
How a Lawyer Can Help You
If you have been exposed to paint thinner and developed one of the conditions described above, a paint thinner lymphoma lawyer can help. First, your attorney can ensure that you receive complete medical treatment for your condition after it has been diagnosed. If your doctor prescribes medication to treat your disease, your attorney can ensure you get the medicine you need. Your paint-thinner lawyer can help you file a claim against the parties responsible.
After contacting these parties, your attorney will help you draw a claim against each party. Your attorney will help you add evidence to support your claim. Your attorney will also assist you with documentation, such as:
witness statements
before and after pictures
receipts
and other proof to support your claim.
Individuals working in industrial settings or a professional painting job may be exposed to paint thinner daily. This makes it essential to be aware of its hazards and the steps to avoid exposure to the chemical. The most common exposure methods are splatter, inhalation, and ingestion. If you or a family member were exposed to paint thinner, you might be entitled to compensation. A paint-thinner lymphoma attorney can help you understand your rights and help you seek the justice to which you are entitled. File a claim with a lawyer today to discuss your exposure and what you need to do next.