https://classaction101.com/file-a-claim/
In September 2021, leading period underwear brand, Thinx plastered itself across a number of billboards in New York City to bring its message straight to consumers. However, in February 2021 the company was mired by allegations of misleading consumers about the safety of its products, citing chemicals that allegedly may not be safe for certain skin types.
The company settled the lawsuit but vehemently denied all accusations and admits no wrongdoing. Despite this, many people have pointed out the importance of reading product labels and staying aware of what you're putting on your body. While it is reassuring that Thinx decided to settle and has been transparent throughout the process, it illustrates how important it is to stay vigilant when we come into contact with consumable items like clothing and hygiene products.
The Thinx Lawsuit
Thinx, which launched in 2013, had come under scrutiny since 2017 when researcher Jessian Choy of Sierra magazine had pairs of their underwear independently analyzed by University of Notre Dame physicist Graham Peaslee for potentially toxic chemicals. Peaslee's report showed elevated concentrations of per- and poly-fluoroalkyl substances (PFAS), some of which have been associated with fertility issues and cancer, according to Choy.
In May of last year, a class-action complaint was filed against Thinx for allegedly leading customers to falsely believing that their products were safe, healthy and sustainable while omitting information about the chemicals used.
The court filing states that according to the plaintiff's lab tests, the PFAS found in the underwear was not "at trace amounts" and thus did not qualify as organic, despite packaging claiming it did.
The Lawsuit Does Not Claim Harm Happened
In the case against underwear company Thinx, potential harms from the product are not at issue. According to Ruben, an attorney on behalf of the plaintiffs, this lawsuit is instead based on allegations regarding how Thinx marketed its product.
The plaintiffs have claimed that they would not have purchased the underwear had they known about alleged chemicals such as PFOA or PFOS present in some versions of it. This claim implies that knowledge of any potential health risks associated with those chemicals was a necessary factor when making the decision to buy the Thinx undergarments.
Thinx Lawsuit is Not a Personal Injury Claim
Ruben stated that these claims do not allege personal injury resulting from wearing Thinx products, showing that this lawsuit is indeed focused on marketing matters rather than any actual harm inflicted by using them.
Despite this focus, however, Ruben still emphasized how important it is for consumers to know what exactly goes into creating such a product as part of their research before purchase. Doing so helps consumers make informed buying choices and understand why certain items may be priced differently than others within the same market.
What are PFOAs?
PFOAs (Perfluorooctanoic Acids) are man-made chemicals used in many industrial and consumer products, primarily for their non-stick properties. They have been linked to adverse health effects and studies showing they can accumulate in the environment and remain there for a long time.
What are PFAS?
PFAS, or per- and poly-fluoroalkyl substances, are a group of man-made chemicals that are used in a variety of everyday items due to their nonstick, waterproof, and heat-resistant properties. PFAS can be found in products like:
food packaging
pizza boxes
and water-repellent clothing.
These chemicals can be harmful when ingested or absorbed into our bodies as they can accumulate over time and have been linked to long-term health effects such as:
cancer
birth defects
fertility problems
and thyroid issues.
Filing a Thinx Lawsuit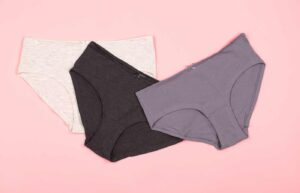 Once the window of time closes and consumers have decided whether they want to be a part of the settlement, attorneys will need to assess the number of class members who have made claims. This data will then be presented in a hearing on May 24, where it will be determined if the court approves the proposed settlement.
The advantage of joining a class-action settlement is that it doesn't come with any financial cost to consumers unlike litigating on an individual basis. Fortunately for those affected by PFAS contamination, lawyers like Ruben - as well as other associates who are also working on cases related to PFAS - may continue to support and protect the rights of consumers in the legal system for years to come.
Claim deadline is Wednesday, 12 April 2023. File a Claim with Class Action 101 Today