https://classaction101.com/file-a-claim/
According to the National Cancer Institute, over 100 cancers can harm the human body, each one named after the tissue or organ where it initially forms in the body. According to most oncologists, there are carcinogens in certain products that can put individuals at risk of developing any of the more than 100 cancers known to the medical and scientific community. And one of those carcinogen-containing products is talcum powder, which, according to numerous lawsuits filed in the U.S., is to blame for ovarian cancer. If you want to file talc and ovarian cancer lawsuit, reach out today.
Talc and Ovarian Cancer: Why Johnson & Johnson Is at the Center of Mounting Lawsuits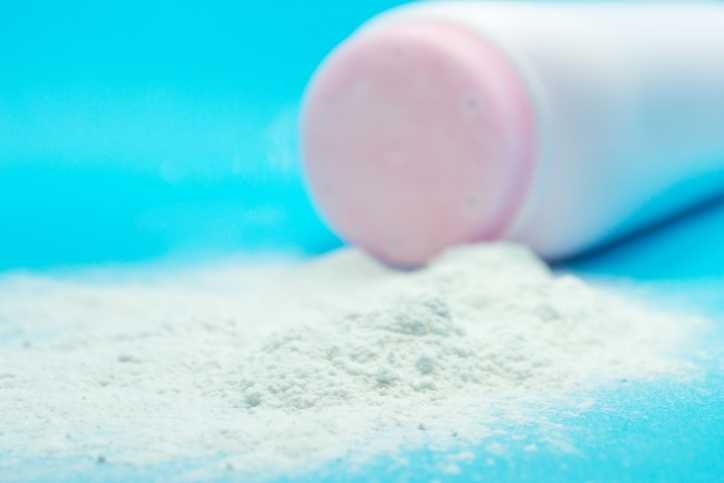 Johnson & Johnson is the target of several lawsuits filed by women who say the company's talcum powder caused them to develop ovarian cancer. Carcinogens found in talc are chemical substances that have the potential to cause cancer anywhere in the body. Some of these chemicals, according to the CDC, include the following:
Studies show that these substances cause cancer by negatively interacting with DNA in human cells, interfering with normal cell function. These two things encourage cell division, which introduces new cells in the body, and impedes the normal self-destruction of old cells. And this creates a surplus of cells. Unfortunately, this surplus of cells encourages the development of cancerous tumors that have the potential of metastasizing from their site of origin to other parts of the body. That said, multiple studies confirm asbestos was the carcinogen used to manufacture Johnson & Johnson talcum powder. And it is the use of that particular carcinogen is at the heart of countless talc and ovarian cancer lawsuits filed against Johnson & Johnson.
Who Is Eligible to Make a Talcum And Ovarian Cancer Claim?
People who used talc-containing products developed cancer or mesothelioma. For ovarian cancer, you must be able to prove you have used the products daily over the course of many years. You also must have been diagnosed after 2000 and be between the ages of 22 and 65.
How Long Do I have to File a Talcum Powder Lawsuit?
The statute of limitations varies from state to state, but in most cases, you have two years from diagnosis to file your lawsuit. If someone you love has passed away from cancer caused by talcum powder, there are particular circumstances for you. One of our experienced lawyers can help determine your eligibility.
Can I Join a Talcum Powder Class Action Lawsuit?
Most of these cases will be individual  You need to find a lawyer to claim your settlement. If you do find a class action, reach out to that firm handling the case.
What is the Average Settlement for a Talcum Powder Lawsuit?
The average settlement seems to be at least $100,000. Some other verdicts and settlements have gone into the millions. Each case varies significantly on the severity of cancer and, of course, the team representing you.
Lawsuits Argue Johnson & Johnson Were Cognizant of the Link Between Talc and Ovarian Cancer
In business, when actions or inactions cause injury or, worse yet, death beyond a business's ability to control, they are generally deemed accidents. However, when those businesses are aware of the potential for such injury or death and do not take steps to forestall them, it becomes a question of negligence. For example, lawsuits against Johnson & Johnson allege the multinational company was aware of the link between talc and ovarian cancer and did nothing to protect consumers. Of course, these lawsuits are not altogether that surprising. The women who have had their lives turned upside down by ovarian cancer are facing mounting debt due to the treatment of the disease.
To get an idea of the kind of debt women with ovarian cancer face, we need only look at a study published by the National Institutes of Health (NIH). The study found that the cost of care for women with ovarian cancer in the first year after surgery is approximately $100,000.
What Johnson & Johnson Probably Knew but Didn't Take Into Account When Selling Its Talc-Based Baby Powder to Consumers
Researchers and scientists examined numerous ovarian tumors, and each of them had some degree of talc particles. In a follow-up study in 1982, researchers noted that women who use talc powder during ovulation were more than 92% likely to develop ovarian cancer because of the asbestos in the powder.
Johnson & Johnson Agrees to Stop Selling Its Talc-Based Brand of Baby Powder After Paying Out Millions in Damages
The sheer volume of lawsuits, and millions of dollars in payouts, have prompted Johnson & Johnson to stop selling its iconic talc-based baby powder. Before detailing what this means for women across the country, let's take a moment to go over how much these lawsuits are costing Johnson & Johnson. In February 2016, a court awarded the family of Jacqueline Fox $72 million after a jury concluded that her use of talcum ultimately took her life. In May 2016, a jury in Missouri awarded $55 million to Gloria Ristesund. She developed ovarian cancer after using Johnson & Johnson talc-based powder for years. These are only a few examples. There are many cases where juries sided with victims, not the multinational corporation.
Common Symptoms of Ovarian Cancer
The one thing that many women have in common when they develop ovarian cancer has to do with symptoms. According to oncologists across the country, some of the more common signs of ovarian cancer include the following:
Abdominal swelling

Feeling bloated

Feeling full after eating only small amounts of food

Unintended weight loss

Pelvic discomfort

Chronic fatigue

Severe back pain

Changes in bowel habits

A frequent need to urinate
Final Thoughts on Talc and Ovarian Cancer
In summary, exposure to Johnson & Johnson talcum can cause ovarian cancer. If you're experiencing symptoms typical of ovarian cancer and have not been seen by a physician, consider scheduling an appointment today. And if you do receive a diagnosis of ovarian cancer, consider speaking with an attorney who can advise you on filing a claim for damages against Johnson & Johnson. File Your Claim Today.