Simply Orange Lawsuit
Synthetic 'forever chemicals' in food packaging can leak into your food and drinks, according to a recent study. These chemicals are known as PFASs — Poly- and Perfluoroalkyl Substances — in various items from water bottles to fast food wrappers. "All-natural" Simply Tropical Juice has now been involved in controversy over the possible presence of high levels of toxic PFASs, thanks to The Coca-Cola Company/Simply Orange Lawsuit alleging the juice contains higher levels than other popular brands. Contact Class Action 101 to file a claim against Simply Orange.
The proposed class action lawsuit states that claims of naturalness found on product labels are false and misleading since the juice contains PFOS, linked to health concerns including cancer, liver damage, and developmental delays in children.
The harmful chemicals in question are part of a class of substances called "forever chemicals," which do not degrade over time and remain prevalent in the environment. These incidental chemicals are commonly found in groundwater, soil, and surface water — even at sites that were once used as landfills.
The Coca-Cola company and the Simply Orange Juice Co., owned by the giant corporation, are being sued over the juices' alleged material levels of PFASs. The company allegedly has not disclosed how much PFOS and PFAS are present in its juice products, including Simply Tropical and Simply Orange.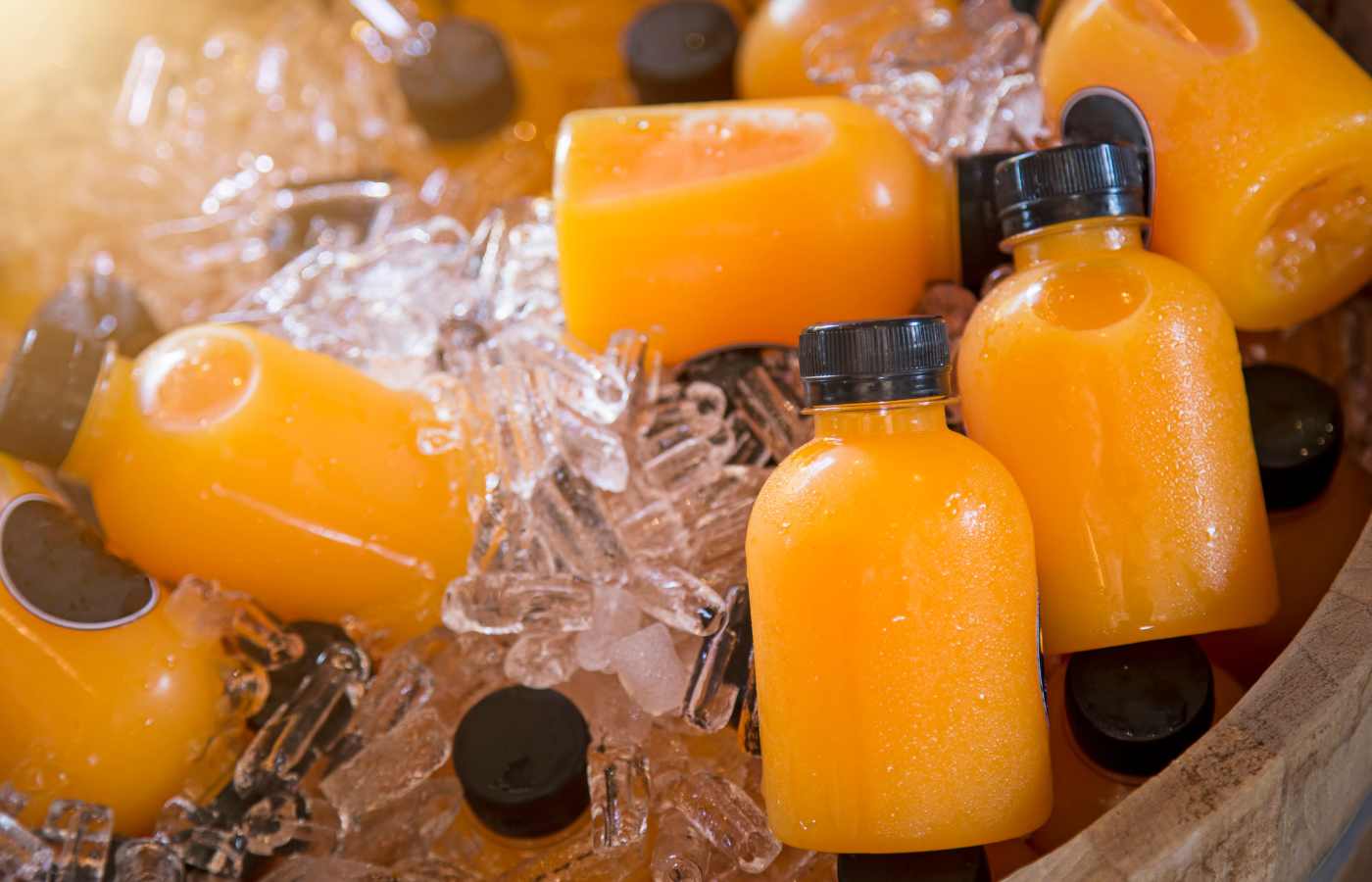 The complaint states claim that it's not clear whether the products are truly "all-natural," as the labels suggest. "Simply beverages are aggressively marketed to health-focused consumers with the products' pervasive 'all natural' representations prominently displayed across the products' packaging," the complaint says. The drink company touts its commitment to being environmentally friendly and sustainable. Still, it has faced several lawsuits over claims that its packaging poses a significant risk to human health and safety.
Deceiving consumers is illegal, and the complaint alleges that Simply Tropical Juice knowingly fails to report potentially harmful levels of PFASs in its juices. The lawsuit cites a report from the Environmental Working Group that found the juices contained PFOS. This chemical is linked to several negative health effects, including cancer, liver damage, and developmental delays in children.
The lawsuit points to a 2008 study by the Centers for Disease Control and Prevention that found that people with high levels of PFASs are at risk of experiencing harm. In addition to cancer, the chemicals are linked to problems with immune functioning and hormone regulation.
Exploiting consumers' trust in "all-natural" labeling, a lawsuit has been filed against Simply Juices for allegedly misrepresenting the content of its "Simply Tropical" juice. The company is being sued for false advertising and deceptive marketing practices by suing them for making it appear that the product contains nothing but "all-natural" simple ingredients when it contains PFAS chemicals at levels far beyond what EPA deems safe.
Misinterpretation of the "organic" labeling of this product as "all-natural" has led consumers to believe that Simply Tropical is an organic product when it is not. It is not. PFAS (per and poly-fluoroalkyl substances) are a type of synthetic chemical that can be added to many consumer products such as food, personal care products, etc.
The plaintiffs say that increasing sales of this product has been at the expense of these alleged deceptive and misleading marketing practices. The Simply Orange Lawsuit seeks a court order to force them to comply with Proposition 65. According to the state's law, it is illegal for any product that lists "all-natural" ingredients on its label to contain any amount of chemicals known as per- and poly-fluoroalkyl substances (PFAS). Below are emerging topics of concern from the suit;
Avoid Violation of the New York Deceptive Trade Practices Act
According to the plaintiff Joseph Lurenz in the Simply Orange Lawsuit the company violates the New York State Deceptive Trade Practices Act, which prohibits businesses and other entities from engaging in deceptive and misleading advertising.
Ensuring Products are Safe for Human Consumption
The New York State Department of Public Health has taken steps to encourage manufacturers to take action on their own to ensure products sold in the state are safe for human consumption. However, the state's decision to allow companies a grace period is a gray area. In some cases, it can be hard for manufacturers to determine whether or not their product includes PFAS chemicals, which are difficult to avoid.
Generating sales is a challenge for companies that produce and sell products that are not certified "organic." According to the New York State Department of Agriculture and Markets, there are a lot of steps one must take to make sure these products are marketable.
Producing a product without chemicals is a way to build credibility with consumers. People may trust products that claim to be chemical-free more than those that are not certified organic or "all natural." This has led some companies like Simply Juices to produce products that tout their chemical-free status while using ambiguous language to hide the true ingredients of their products.
If you have been diagnosed with something caused by a defective or dangerous product, contact our personal injury lawyers to file a claim today.