A recent article by Ken Alltucker published in the US Today online says the FDA is looking into more medications that might contain cancer-causing chemicals. The FDA is assessing the issue due to a large number of blood pressure, and other drug recalls that indicate a cancer risk. Here's a recap of the article:
FDA Says More Medications May Contain Cancer-Causing Chemicals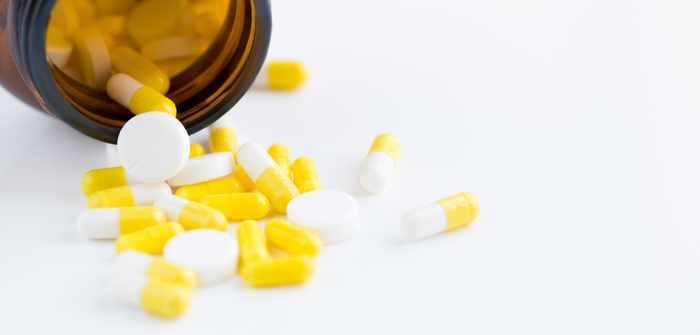 Those with high blood pressure may be aware of the recall of the carcinogen-contaminated drug quinapril.
Since 2018, over 12 million bottles of blood pressure-lowering drugs that include valsartan and losartan have been withdrawn from the market due to the presence of harmful nitrosamines, one of many cancer-causing chemicals.
Recalls of the medications:
Zantac
Metformin
and Chantix
were caused by the same type of contaminants. The Food and Drug Administration has been evaluating the extent of the issue following a series of drug recalls due to carcinogens.
The FDA is Asking Drugmakers to Asses All Products for One of the Many Chancer-Causing Chemicals, Nitrosamines
The federal regulator has mandated that drugmakers assess all their products for nitrosamines. Those companies identifying such risks must perform additional tests, report any changes, and implement measures by October 2023.
The U.S. Food and Drug Administration has issued recalls for drugs since 2012. Data suggests that 10% of newly approved drugs fail to meet their intended objectives and could have cancer-causing chemicals in them.
What Are Nitrosamines?
The Food and Drug Administration ( FDA) has reported the presence of nitrosamines in:
water
cured and grilled meat
dairy products
and vegetables.
There is limited evidence that long-term and high exposure to nitrosamines may be associated with cancer risk and is considered a cancer-causing chemical. Public health experts have been aware of the potential risks from long-term exposure to these cancer-causing chemicals.
Lowering Levels of Nitrosamines Since the 1970s
Dr. Stephen Hecht, a University of Minnesota professor of cancer prevention, noted that food safety experts have worked to significantly lower the levels of nitrosamines in foods such as cured meats since the 1970s and 1980s. Hecht stated that today drugs are more easily accessible than when compared the 1970s, and with greater awareness of their consequences it is possible to avoid them.
The Food and Drug Administration states that the risk of exposure to nitrosamines in drugs is minimal. The agency has established allowable levels of six nitrosamines, which have been estimated to cause one cancer per 100,000 people who are subjected to the cancer-causing chemical.
FDA scientists concluded that an increased amount of cancer cases might be observed in patients taking 8,000mg doses of valsartan for four years; the European Medicines Agency similarly estimates this risk to be one additional case per 3,000 patients. The FDA has recommended that people with recalled quinapril medication should continue taking it until their doctor or pharmacist can provide a substitute.
Do Not Hault Medications Without Doctor Supervision
If you fear that your medication might contain nitrosamines, Dr. Yul Ejnes, a clinical professor of medicine at Alpert Medical School of Brown University, warned that an immediate halt to medication when hearing about a recall could cause an immediate medical problem for patients on blood-pressure-reducing drugs to manage conditions such as heart failure.
It is recommended to call a pharmacist or your doctor to determine whether the drug is part of the recall. If so, there may be another version that isn't under recall or a different drug that can be used as a substitute. Ejnes, chair of the American Board of Internal Medicine, stated that while there is a minor risk associated with this drug, it's not a cause for panic and that alternative treatments are available.
What Measures Are Being Taken To Protect Consumers?
Lawyers have filed thousands of lawsuits in state and federal courts on behalf of people who claim they were affected by the consumption of certain medications. In 2019, the FDA detected unacceptable levels of nitrosamine NDMA (nitroso dimethylamine) in brand and generic versions of heartburn drug Zantac, resulting in its removal from store shelves.
In December, a Florida federal judge ruled that the plaintiffs' experts had not provided reliable evidence to support the claims alleging that Zantac caused cancer, dismissing thousands of claims in the process. Over 1,000 lawsuits regarding valsartan manufacturers are currently pending in federal court.
The FDA is closely evaluating and monitoring the production of these types of impurities in order to ensure the safety and quality of products available to U.S. consumers, stated spokesman Jeremy Kahn.
The industry group representing generic drug makers, the Association for Accessible Medicines, has expressed concern regarding the FDA's proposed comprehensive review of all prescription drugs. They have argued that such a task would be extremely resource-intensive and could potentially lead to drug shortages.
What is the Cause of the Increased Contamination of Drugs?
Independent experts suggest that the recent recalls are partially due to a system that focuses on cost-effective manufacturing over drug quality which can include cancer-causing chemicals.
David Light is the CEO and co-founder of Valisure - an independent lab that initially identified nitrosamines in Zantac and its generic versions, which led to a nationwide voluntary recall of the medication. His laboratory has subsequently detected potential hazardous cancer-causing chemicals in consumer products such as hand sanitizers and sunscreens.
The FDA has set standards that drug companies must follow, but it is ultimately up to those suppliers to guarantee the safety of their products and check for causing cancer-causing chemicals. Light commented that this approach relies on an "honor system" and noted that "some companies will be more diligent than others."
Generic drug manufacturers aim to reduce production costs in order to offer more affordable products, which insurers and consumers value.
Light noted that the current market system, which largely values price over quality, increases the chances of risks occurring. To find out of your medications have cancer-causing chemicals head over the FDAs website.